A MERGING OF CULTURES
The beautiful architecture of this home was a spectacular blank canvas for an architect turned interior designer like me. The design stays true to the mid-century modern architecture of the home with a nod to the Islamic heritage of the client.
An exquisite wool rug with a modern take on Persian rugs is the star of the living room. The inviting curve of the velvet clad sofa beckons one to hang out in the family room while also creating a smooth flow to the balcony beyond. Playful pillows, art that resonates with the family, varied wood tones, and warm lighting complete the ensemble.
The kitchen was already a vision in white oak and full height backsplash. Warm lighting gave it a new level of glow! It was fun to play with the height of the glass pendants and their clustering. The open shelves are styled with art, sculpted vessels, and cookbooks. The Danish counter stools mirror the white oak cabinetry and stand out against the dark navy island base.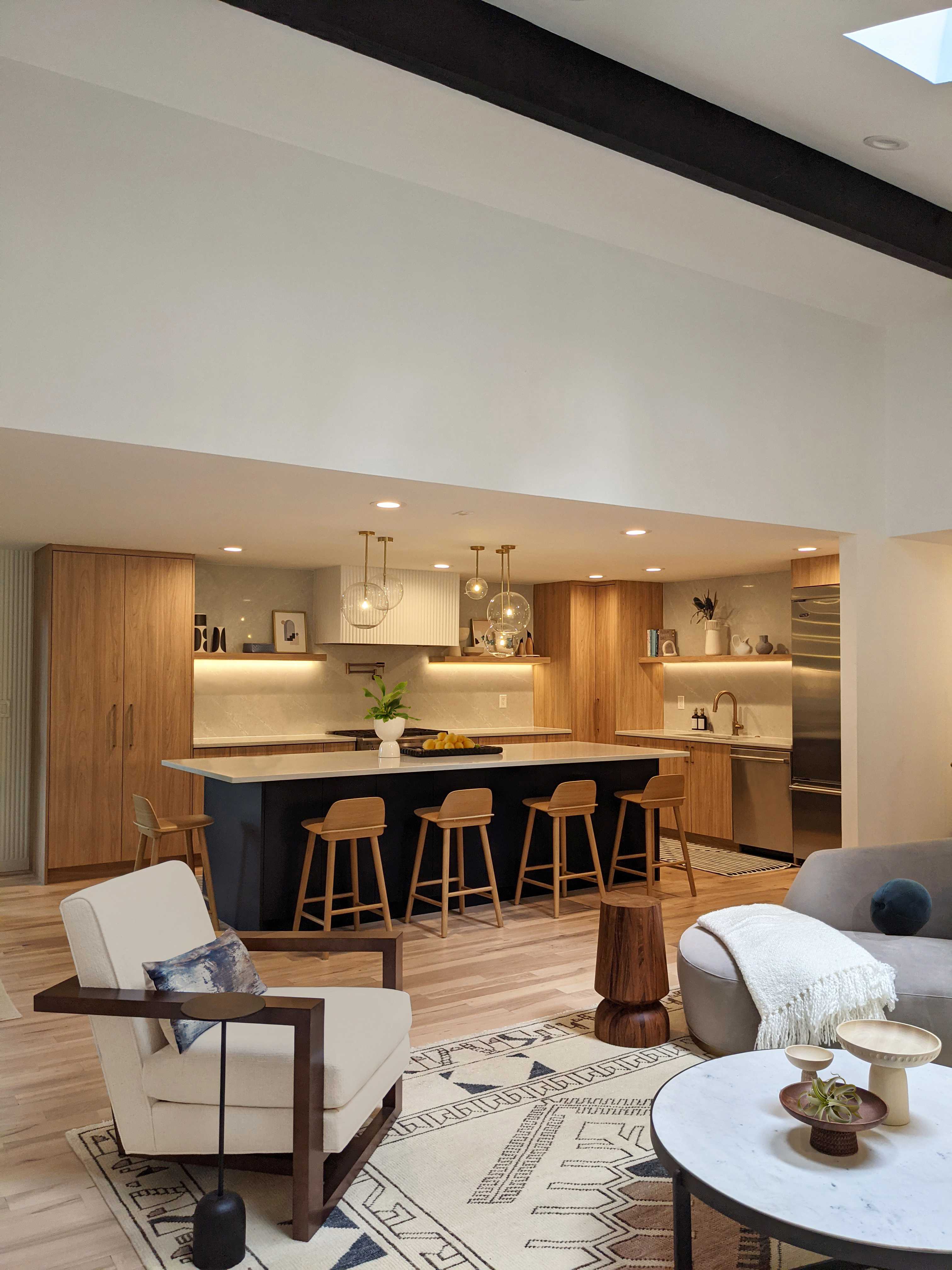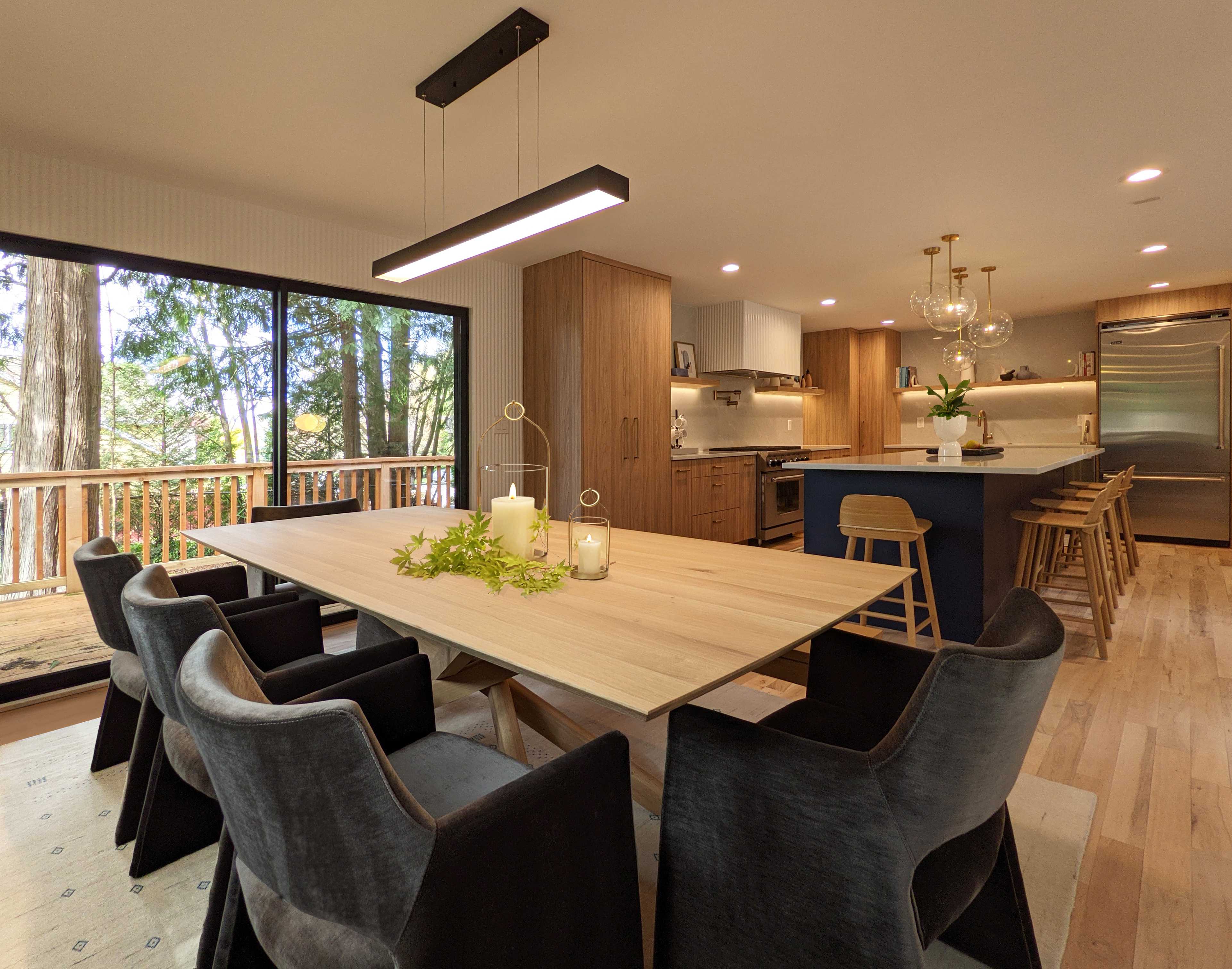 A stunning oak table takes center stage in the dining room with its sculptural interlocking legs. The dining chairs are a commanding presence with their velvet upholstery and architectural lines. One can imagine all the warm candlelit family dinners that will happen here.
A simple and serene wool rug with blue motifs anchors the dining space and highlights the magnificent craftsmanship of the table legs.
The key to designing this Great Room was making sure there is a cohesive design language that imbues the whole space with the warm and welcoming personality of the family that lives here.
"Anu went above and beyond to make sure we were happy with every piece as it was delivered and clearly puts her heart into her design and work. Would highly recommend to anyone looking for an honest, enjoyable, and inspiring design experience"