COOL BLUE LIVING SPACE
How do you design for a family with two vivacious daughters, a fun-loving charismatic Mom, and a gentle, kind Dad?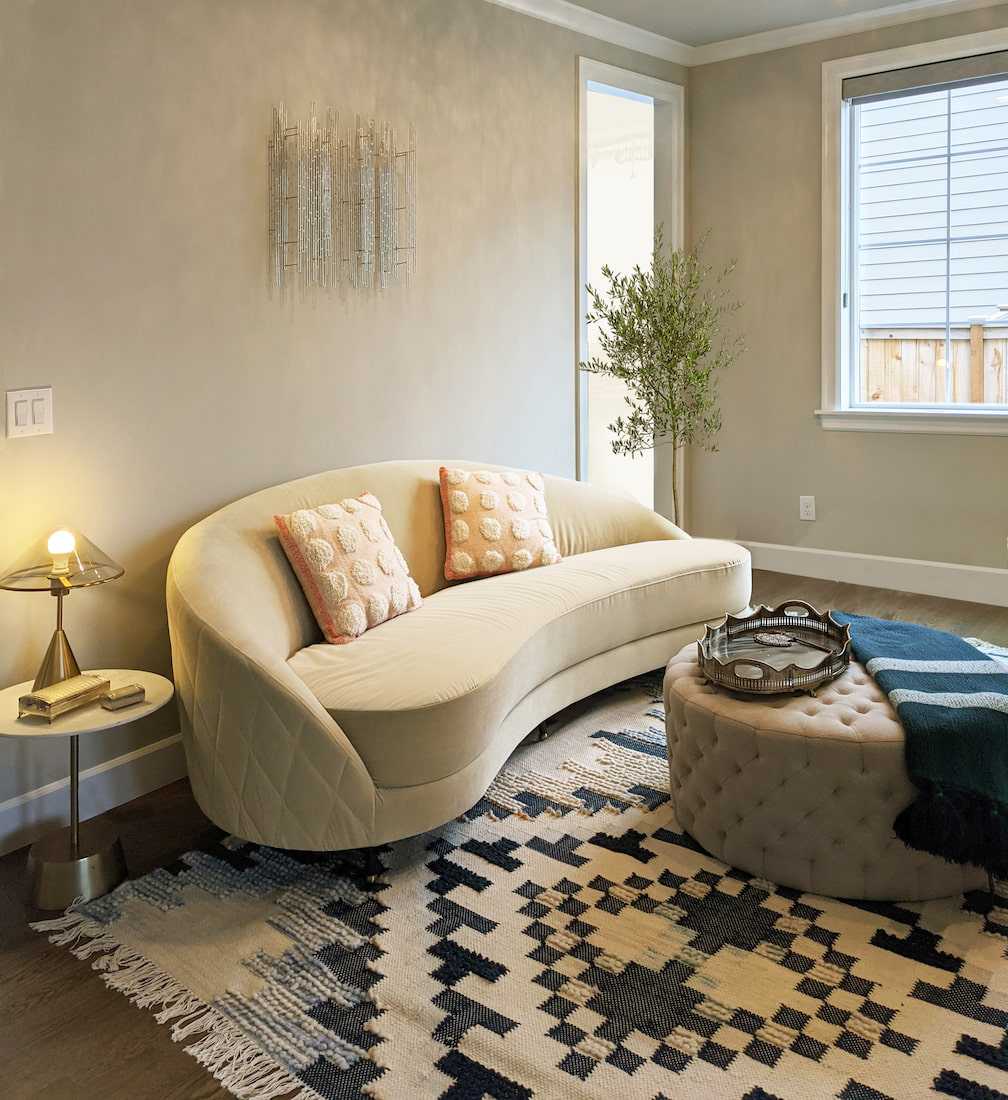 You throw in some color and bold patterns, mix in a lot of sparkle and oomph, and garnish with a generous helping of comfort!
Sinking into the sprawling contemporary sofa feels like floating on a cloud.
Tiny metallic glints play with your eyes, only to be soothed by the softness of luxurious linens and wools. Yellow swivel chairs sun themselves near the tall windows along with the happy houseplants.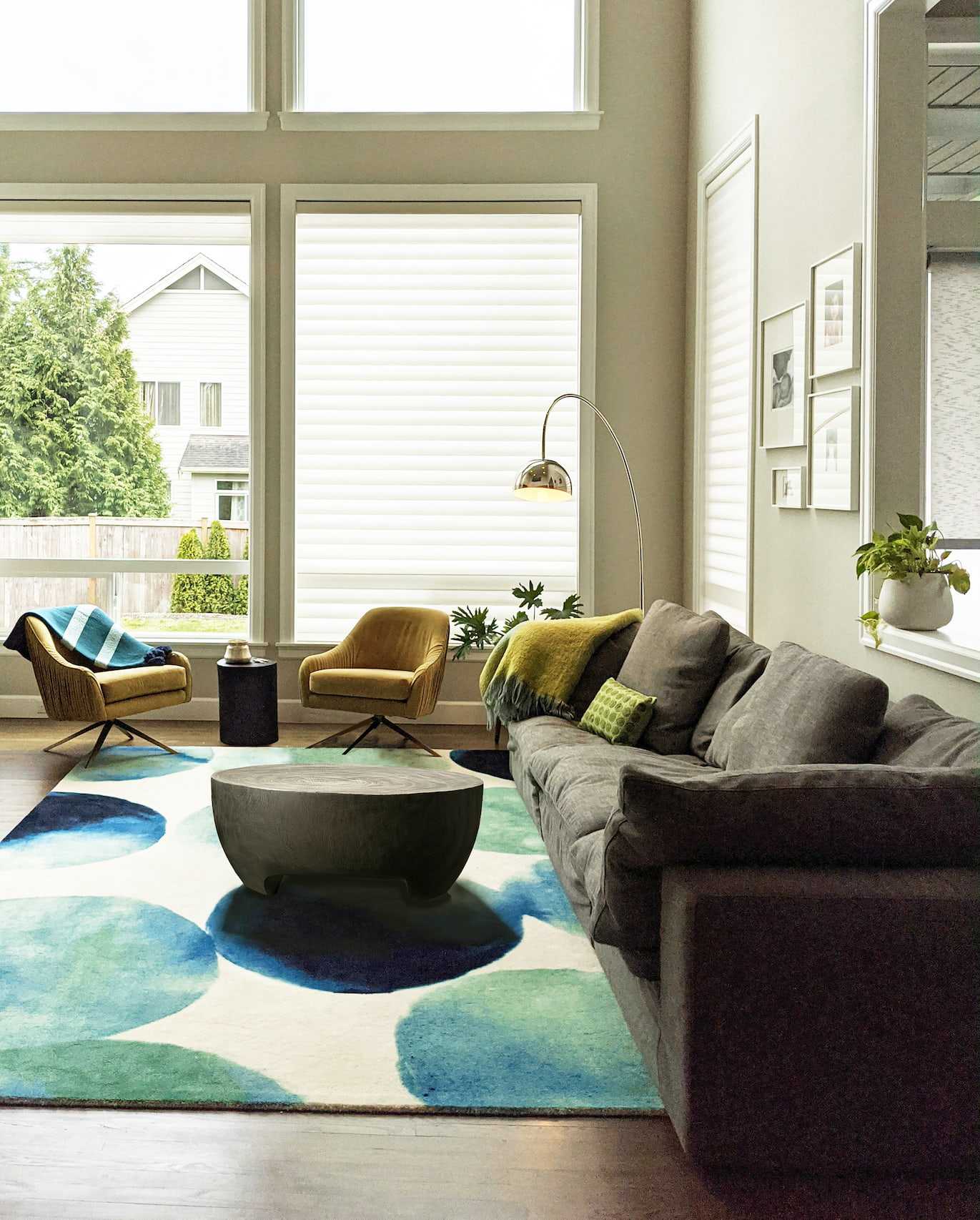 Juxtaposed with modern furniture are precious antiques collected over the years and aged wood accent tables.
The delightful watercolor rug is loved by the whole family. These small pools of watery blue bring a sense of playful calmness to the space.
This design is a unique intermingling of different personalities to create a cohesive whole, much like the family it is created for.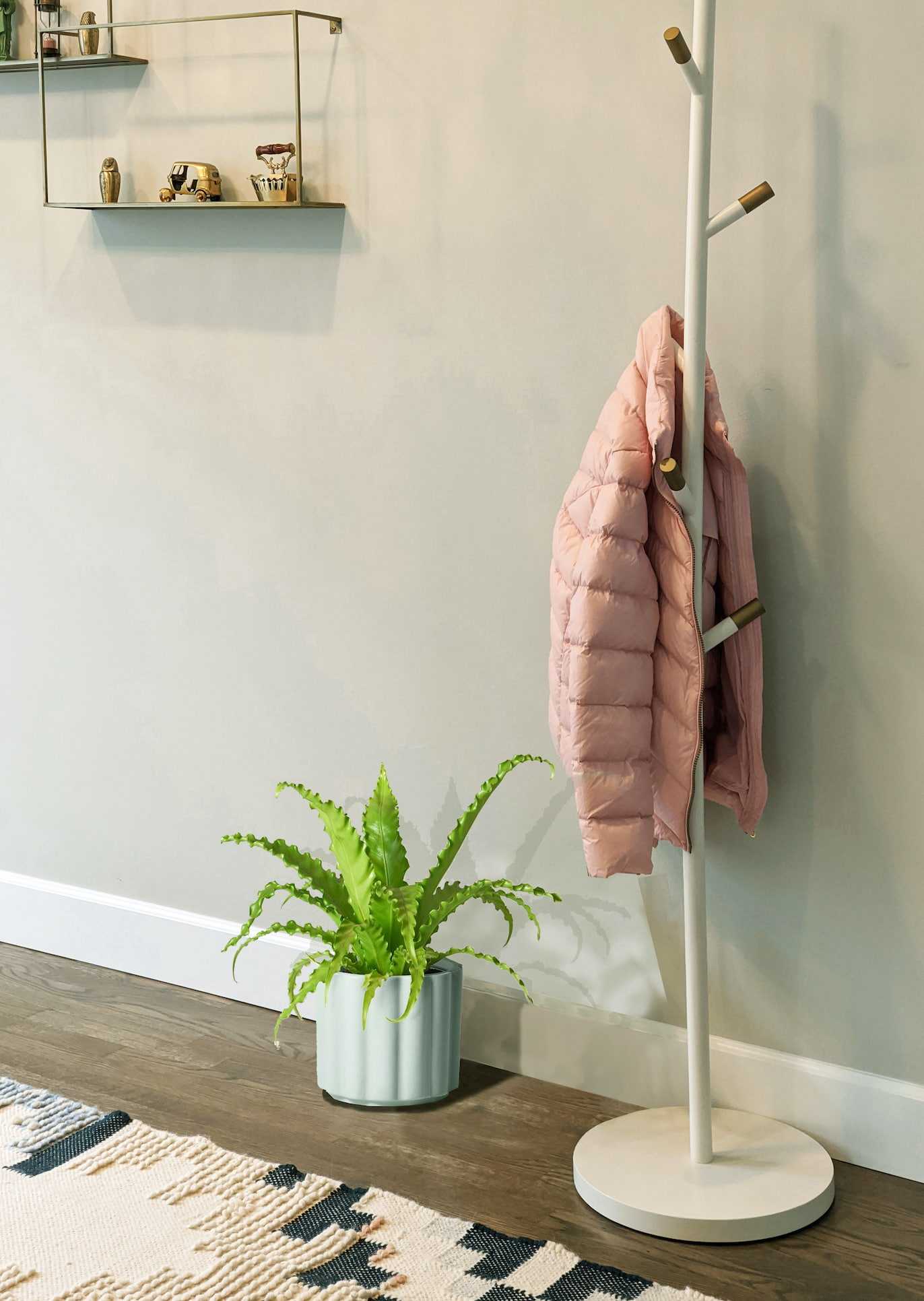 As a designer, my spirit animal is a chameleon. I protect my design sense from getting 'established' by combining it with my client's design sensibilities.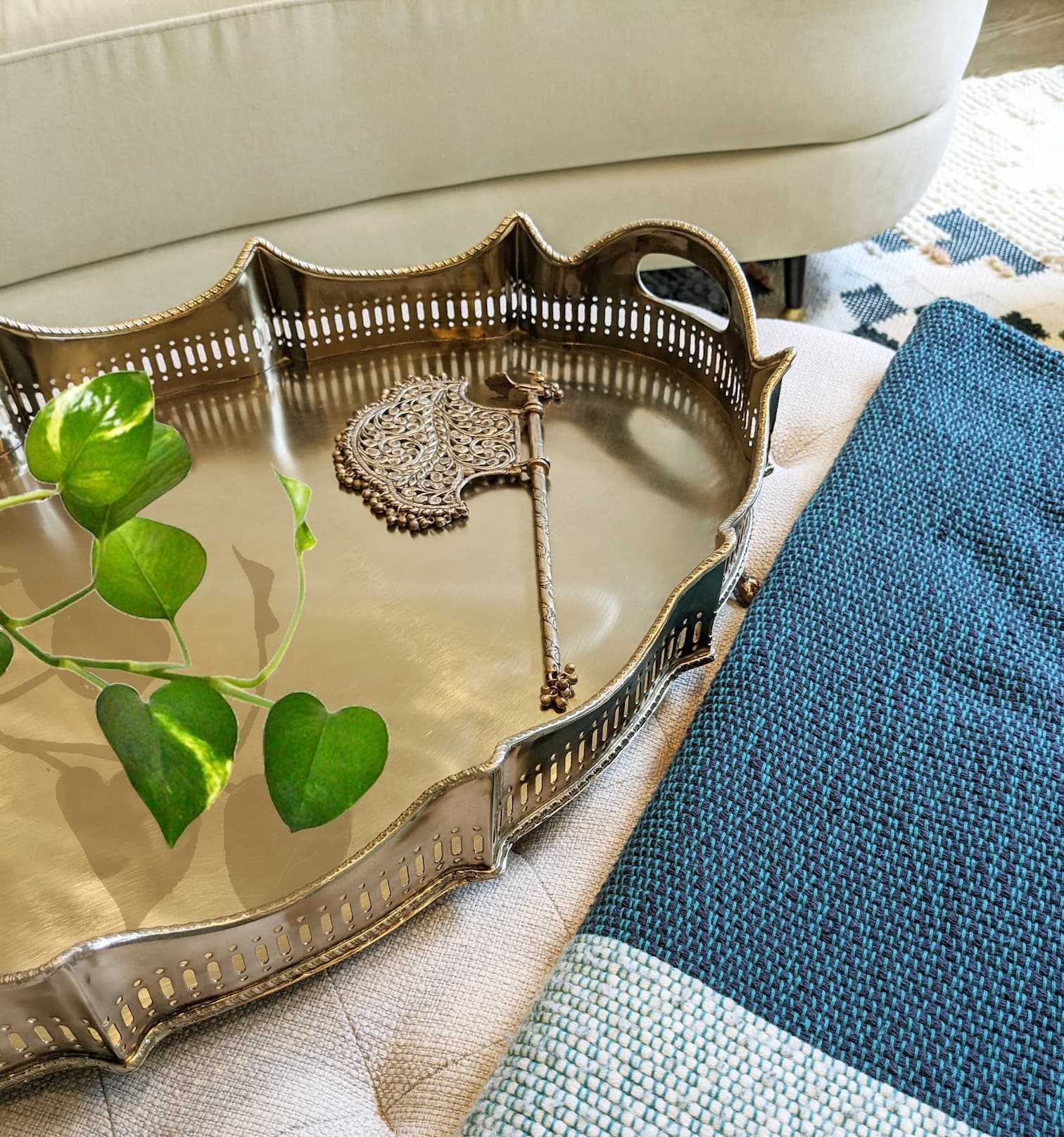 My clients kept me on my toes and added new pages to my design dictionary.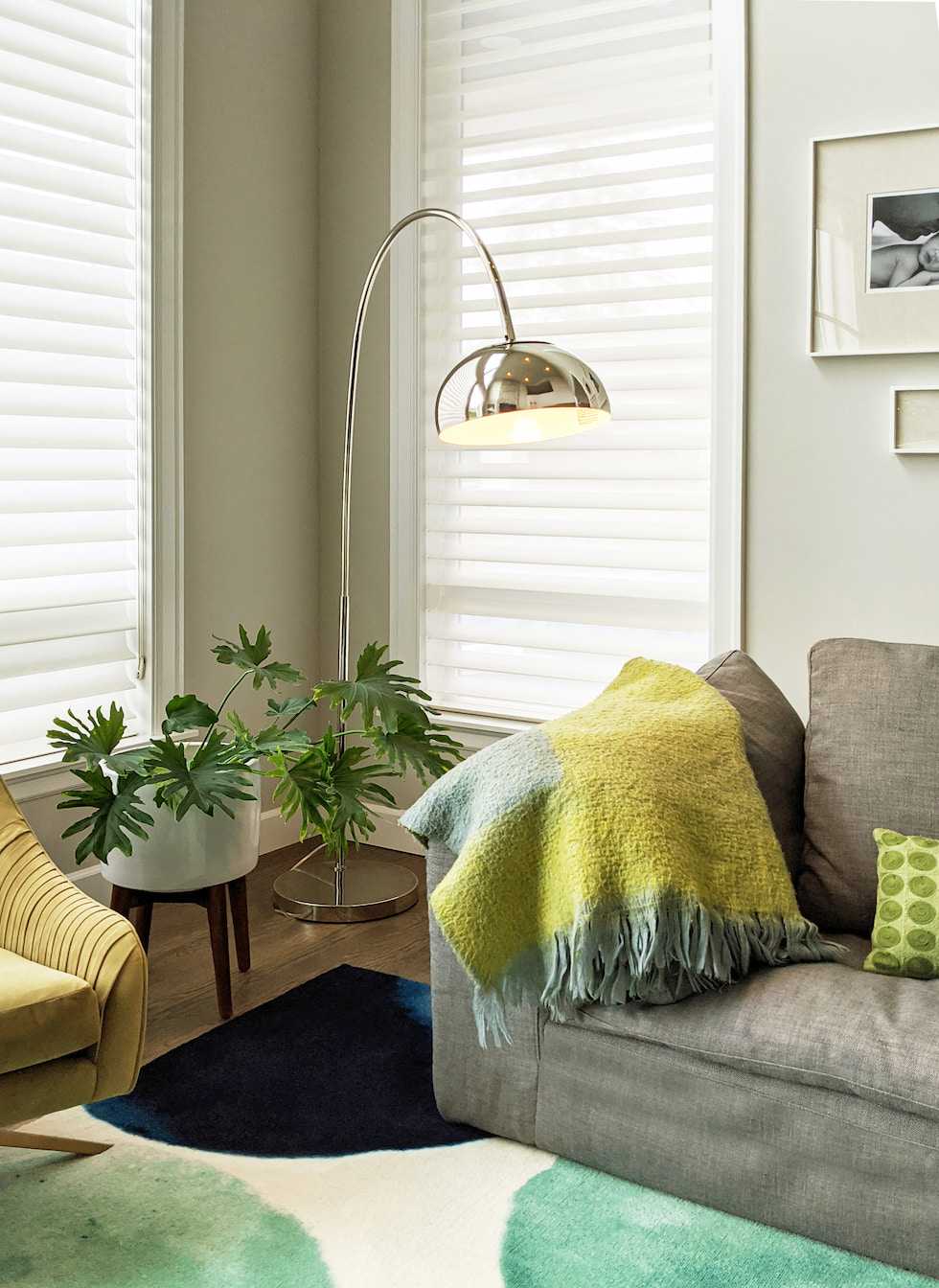 The end result is an engaging family home bursting with life and personality, strengthening my resolve to take my clients along with me on my design journey.
"Her design style is unique, practical, and modern. I cannot rave enough about her kind and professional approach towards her clients."