FIESTA BACKYARD
A bright and cheery backyard that can be enjoyed year-round by a fun-loving young family. From cozy family dinners to large merry gatherings, this yard is ready for it all!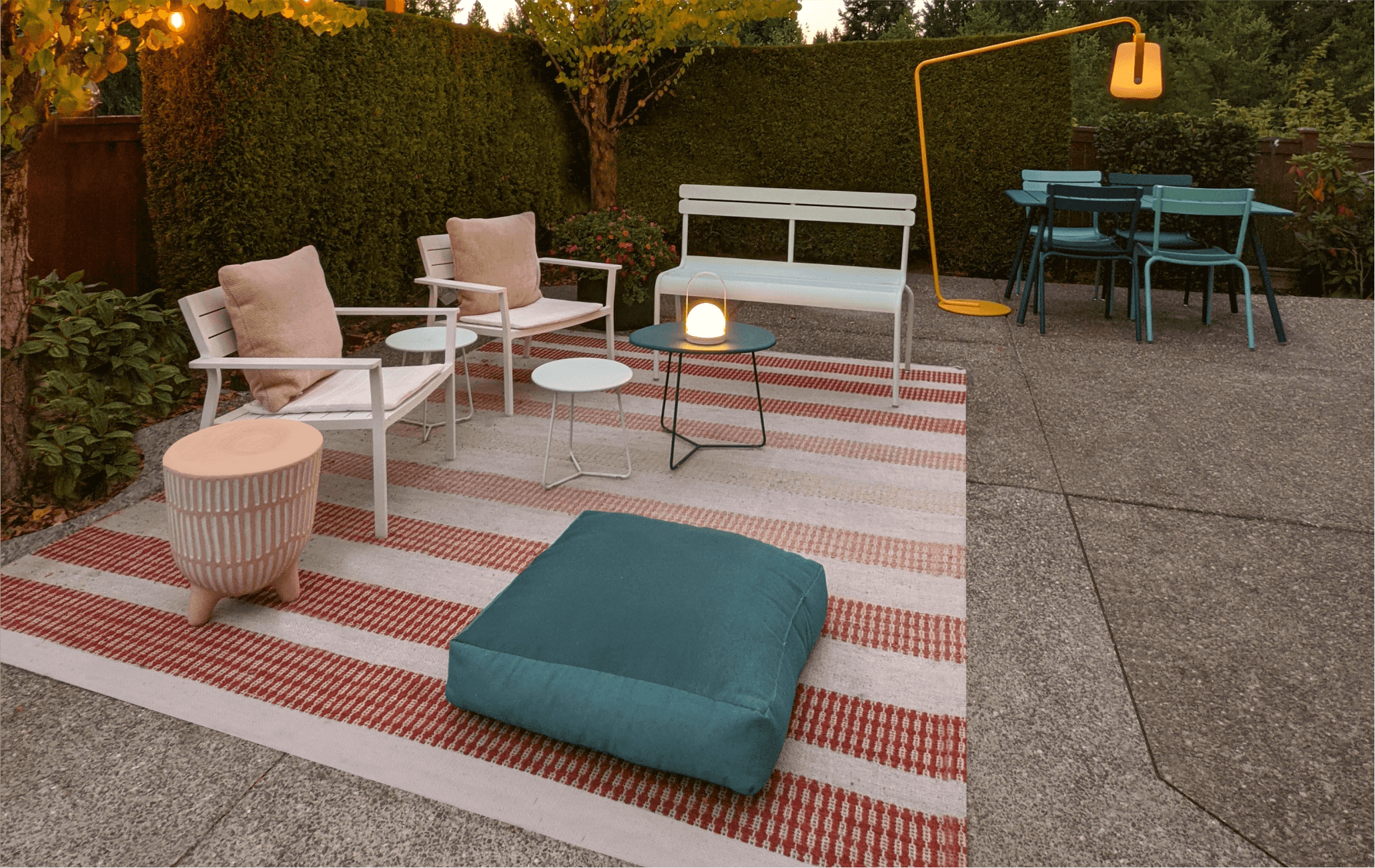 I sensed tremendous potential for this backyard when I first saw it. The lower and upper patios were too broken up with odd angles and small steps with a huge rock in the way. A well-loved hot tub with makeshift steps leading up to it took up a lot of visual space. The family with two young kids wished to have a more usable backyard with enough space to have outdoor seating. After my first visit, I drove home with a head full of exciting ideas!
A streamlined design dramatically increased the footprint of usable space. The new bigger upper patio now holds colorful all-weather furniture, rugs, and outdoor lighting.
Generous steps serve a dual purpose and morph into seating.
A raised gas firepit keeps outdoor fun going even in the colder Seattle months. Imagine all the smores that will get roasted in this fire and all the wine glasses that will get clinked as the grownups relax!
The stage is set for many laid-back parties with warm memories of food and laughter. Earthy terracotta complements shades of blue.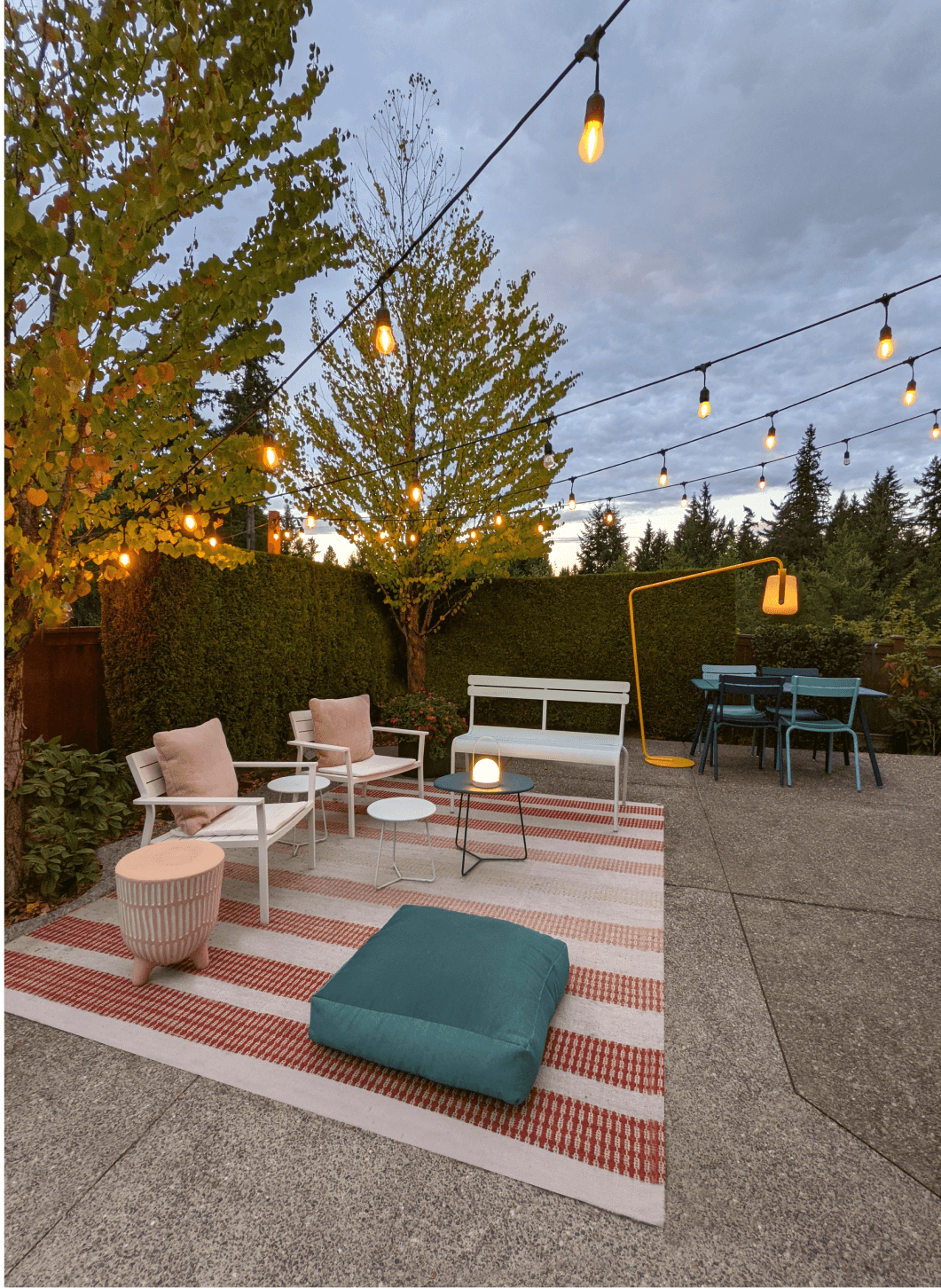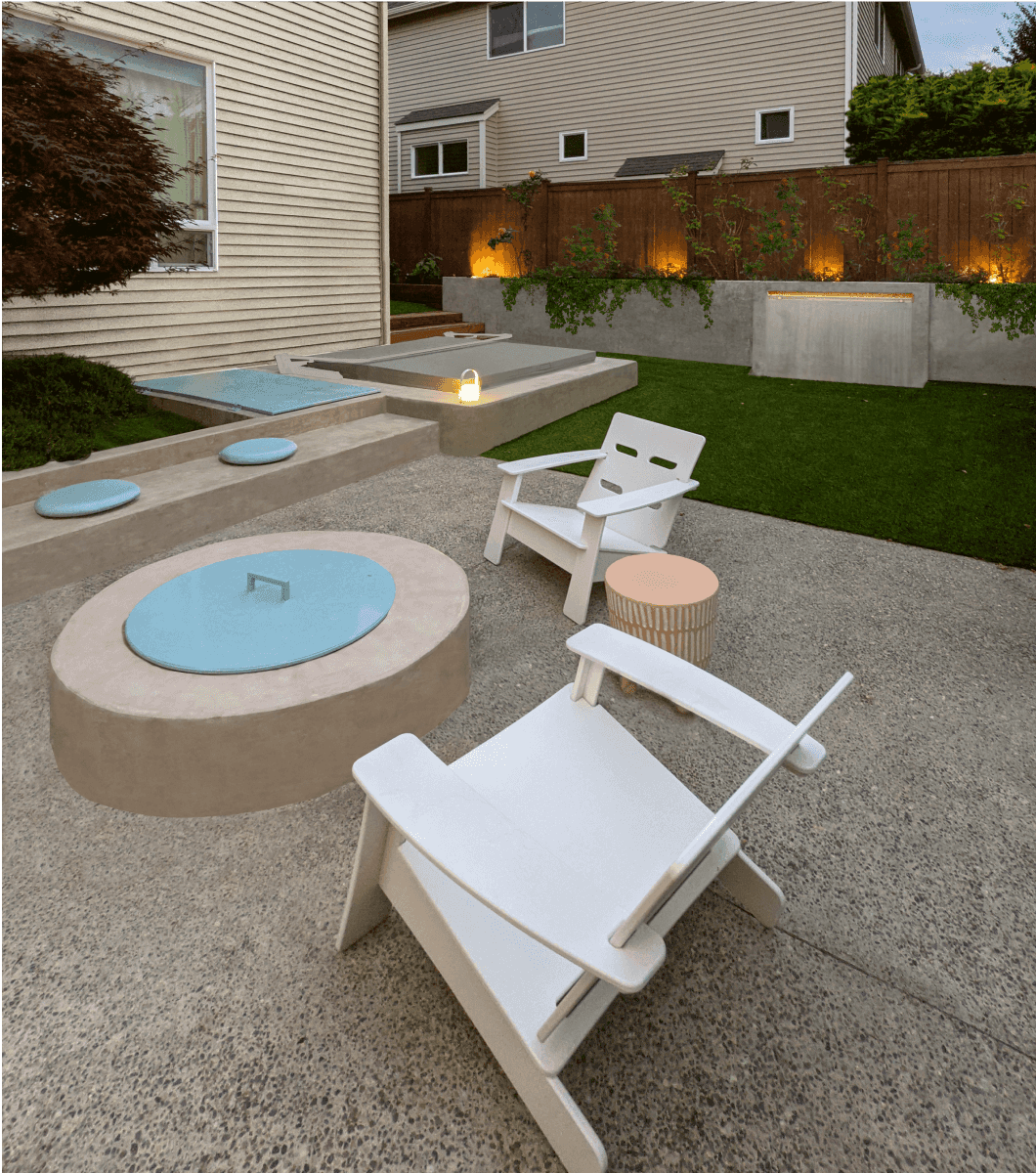 A brand new in-ground hot tub is an integral part of the design. Equipment for the hot tub is housed discretely in a compartment accessed by a cleverly made trap door powder coated the client's favorite blue. Also in the same hue is a custom-made fireplace cover that protects the firepit from the Seattle rains.
The ultra-comfortable lounge chairs around the firepit are also equally durable and made from recycled milk cartons!
A cascading waterfall is part of the new concrete planter wall that spans the back edge of the yard. The client's favorite rose bushes got a new home, along with some new evergreen creeping plants that fill with tiny blooms in spring.
The construction phase of this project was challenging because the geometry of the concrete work had to be just right for the whole space to function seamlessly.
Detailed 3d modeling and construction drawings helped the contractors visualize the design. I spent quite a few hours on-site, making sure nothing gets lost in translation.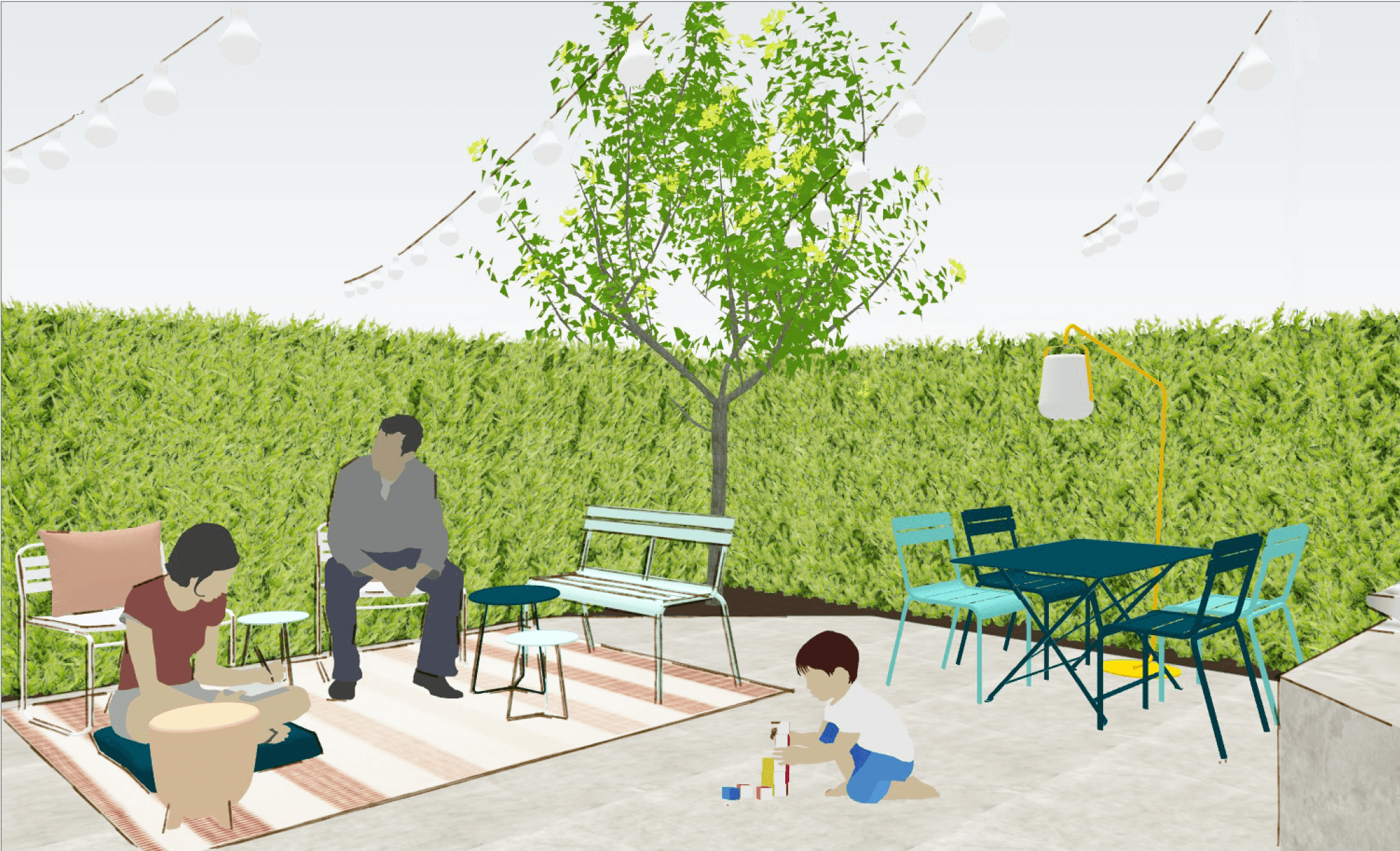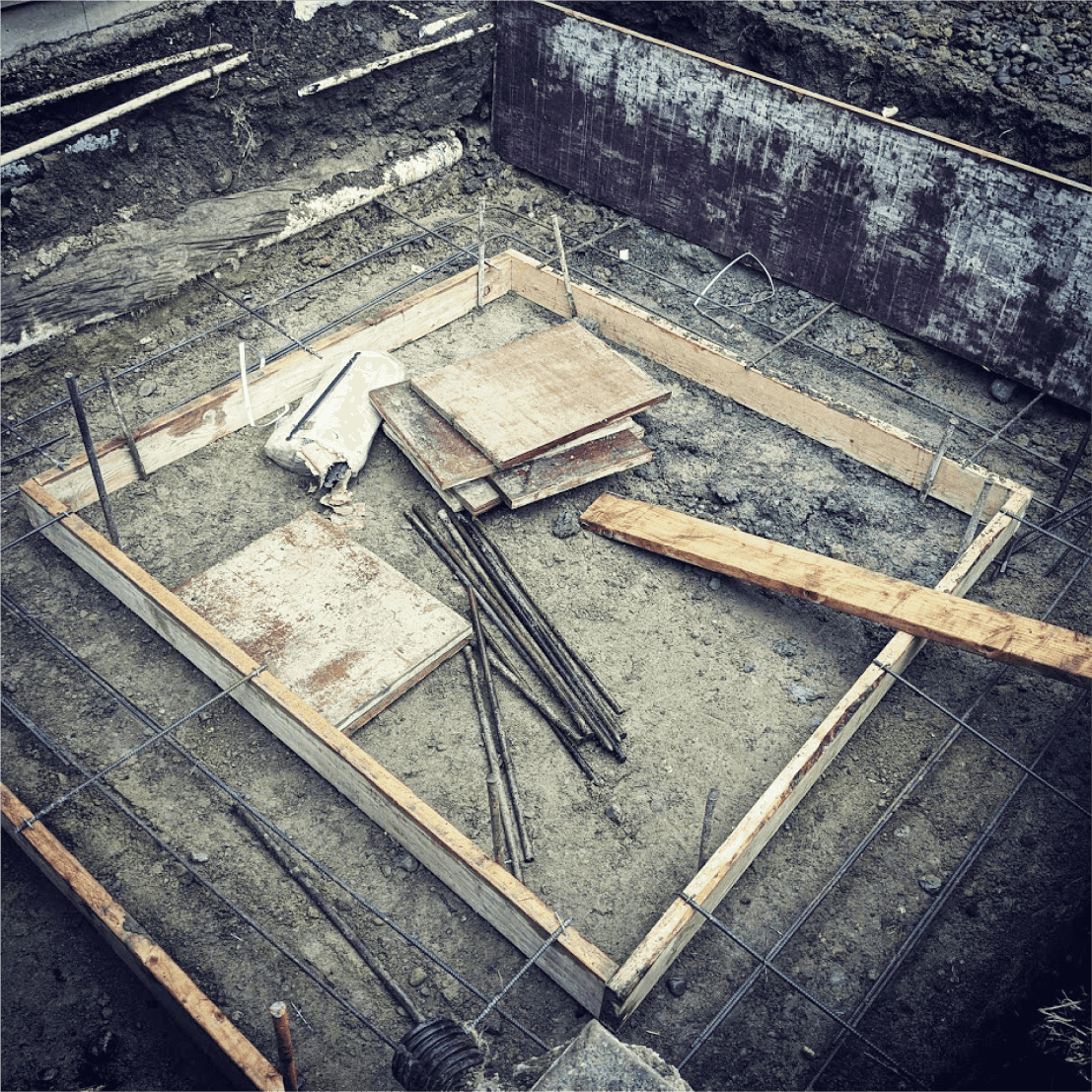 Project management was an interesting challenge because a lot of trades had to work in unison, from the concrete workers to the firepit guy, to the hot tub installation company, and the metal fabricator.
The backyard was a major demolition zone for quite a few days and then slowly the design took shape.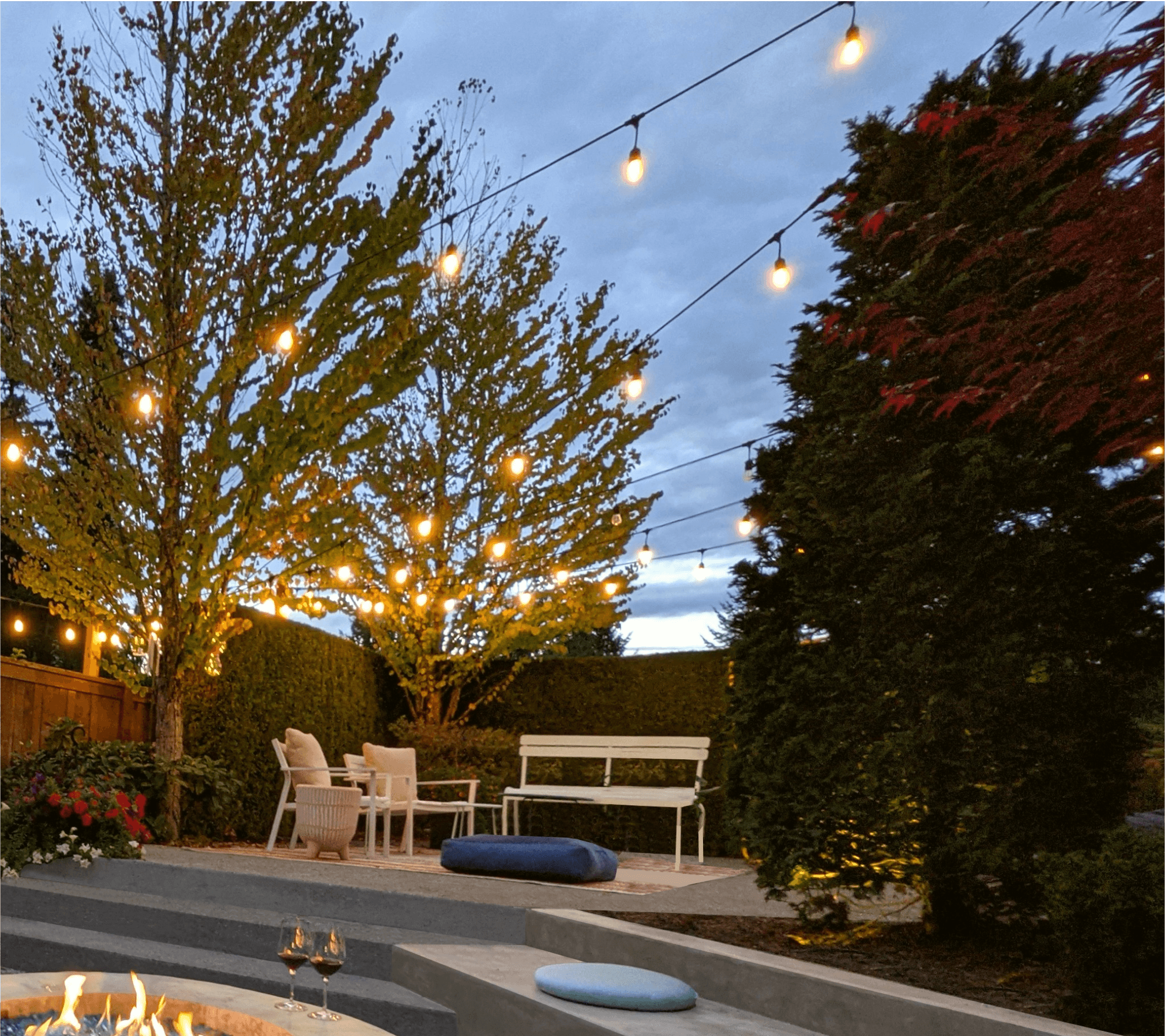 The client is now thoroughly enjoying their new backyard. It really warmed my heart when she said it's hard for her to picture how they lived before they added this new beautiful dimension to their home and lives!