NATURE'S MAGIC
The door opens to a room that mirrors the enthusiastic and wonderful imagination of a child and her love for nature and magic.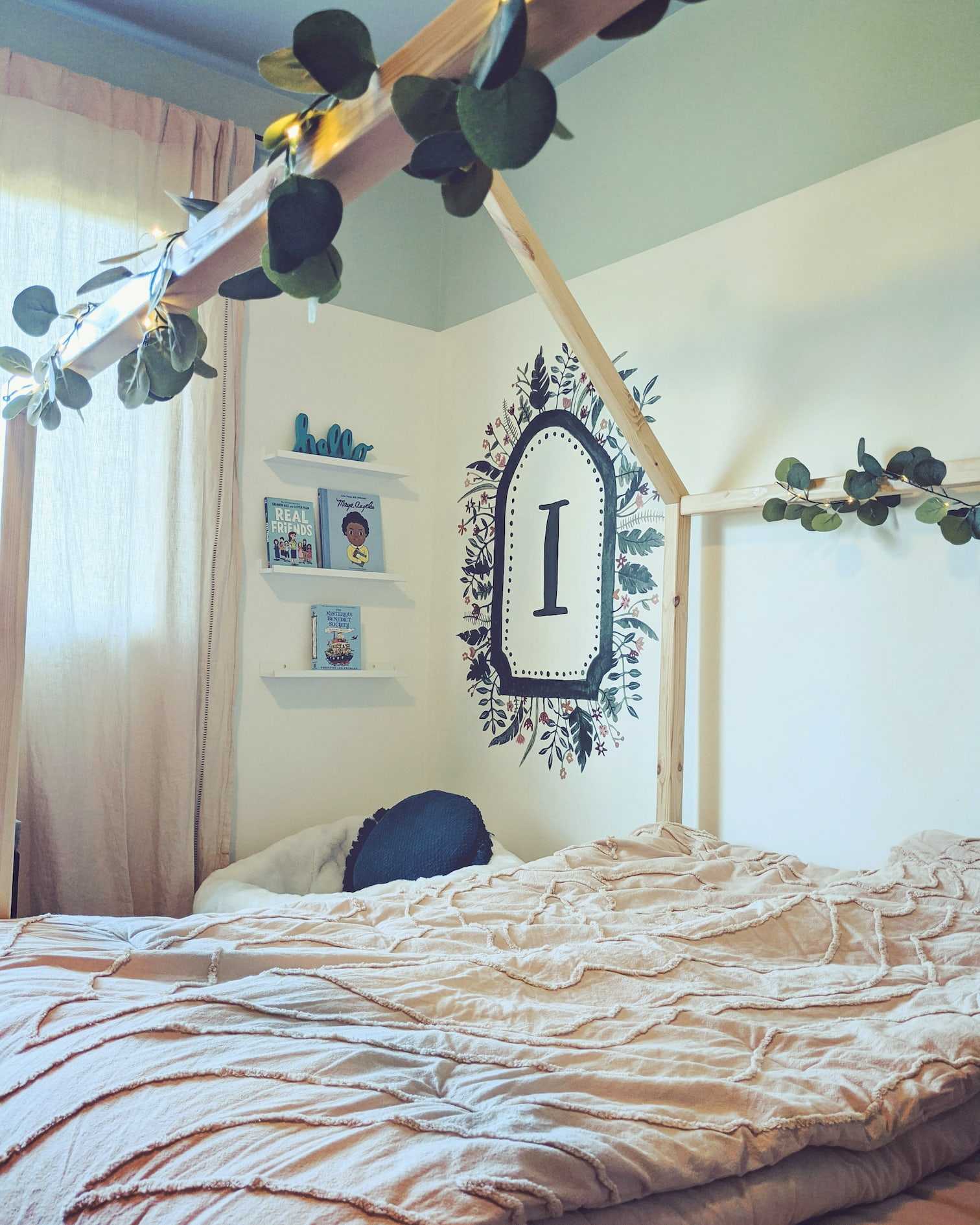 Sparkling lights, crescent moon, and greenery on the tent bed evoke a favorite memory of camping out under the stars.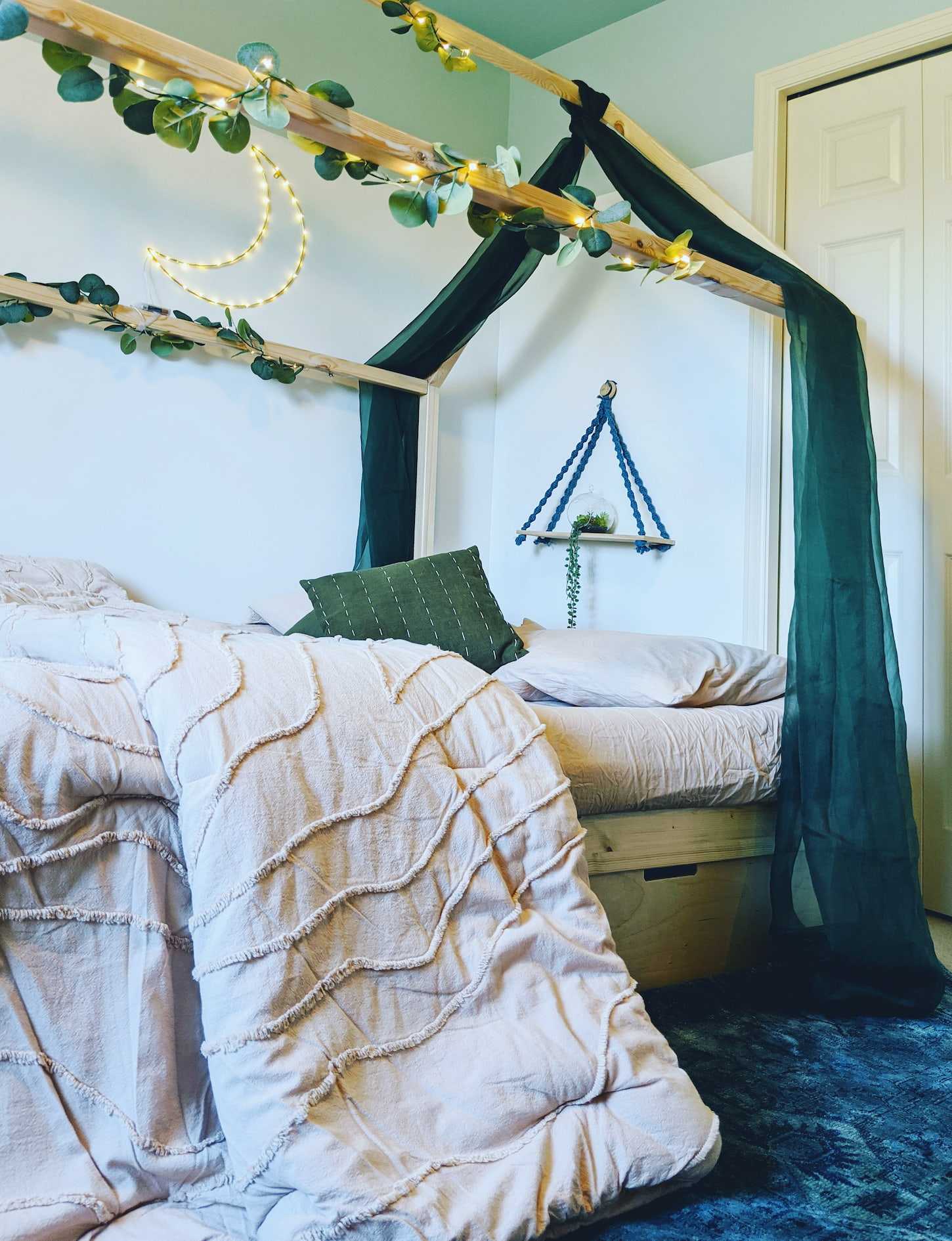 The blue carpet complements the greens of the room and creates the illusion of a lake.
The bench by the window and the beanbag chair in the corner are a perfect place to enjoy the view outside or get lost in a book.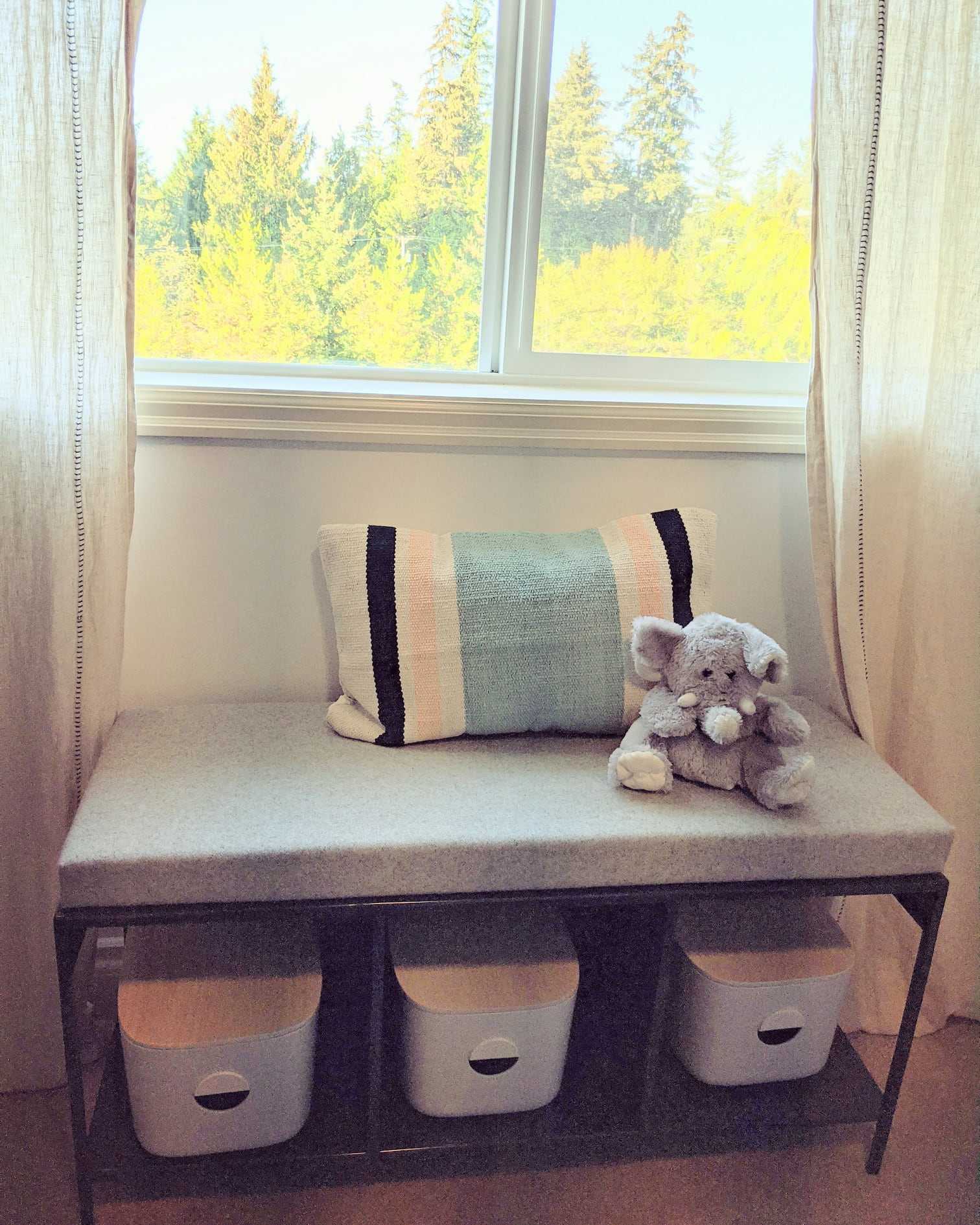 This room has been designed to be the perfect nature's nook for a child's imaginative mind and her sense of wonder.
Designing this leafy retreat for my 10-year-old client was Persimmon Design's first project, so it holds a special place in my heart.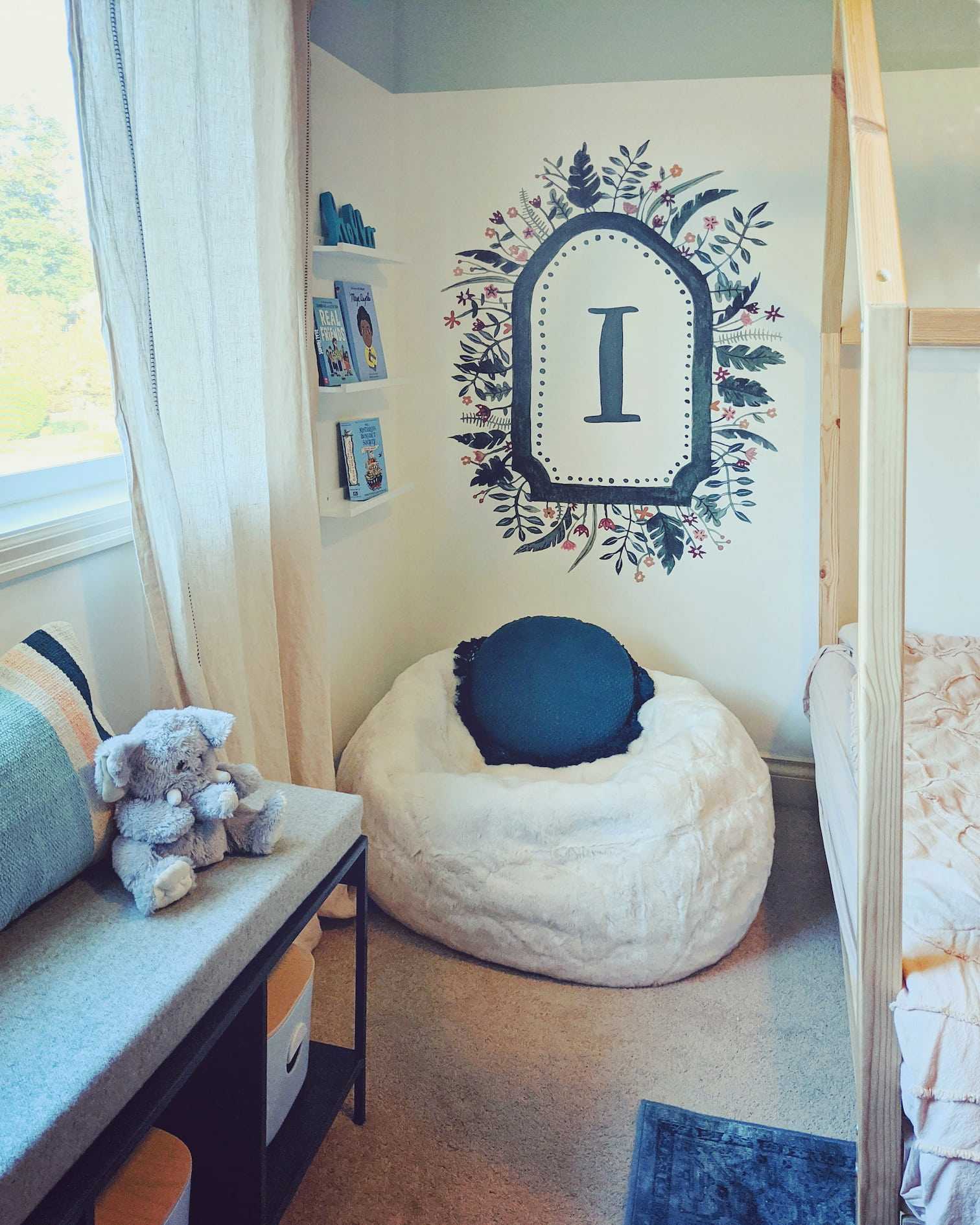 My little client very clearly conveyed to me that she wanted her room to combine her two passions - nature and magic!
The family decided to paint the room on their own for the first time and it went like a breeze after I showed them the ropes.
From ordering the custom-made bed by a local carpenter to the final day when we all twirled twinkly lights on the roof of the bed, this project had us smiling all the way!
"We found her designs to be exceedingly tasteful and thoughtful. We really enjoy our new beautiful spaces!"