ZEN BATH
This small bathroom received a total makeover and transformed into a spacious and calming symphony of earthy materials, soft lighting, and thoughtful design.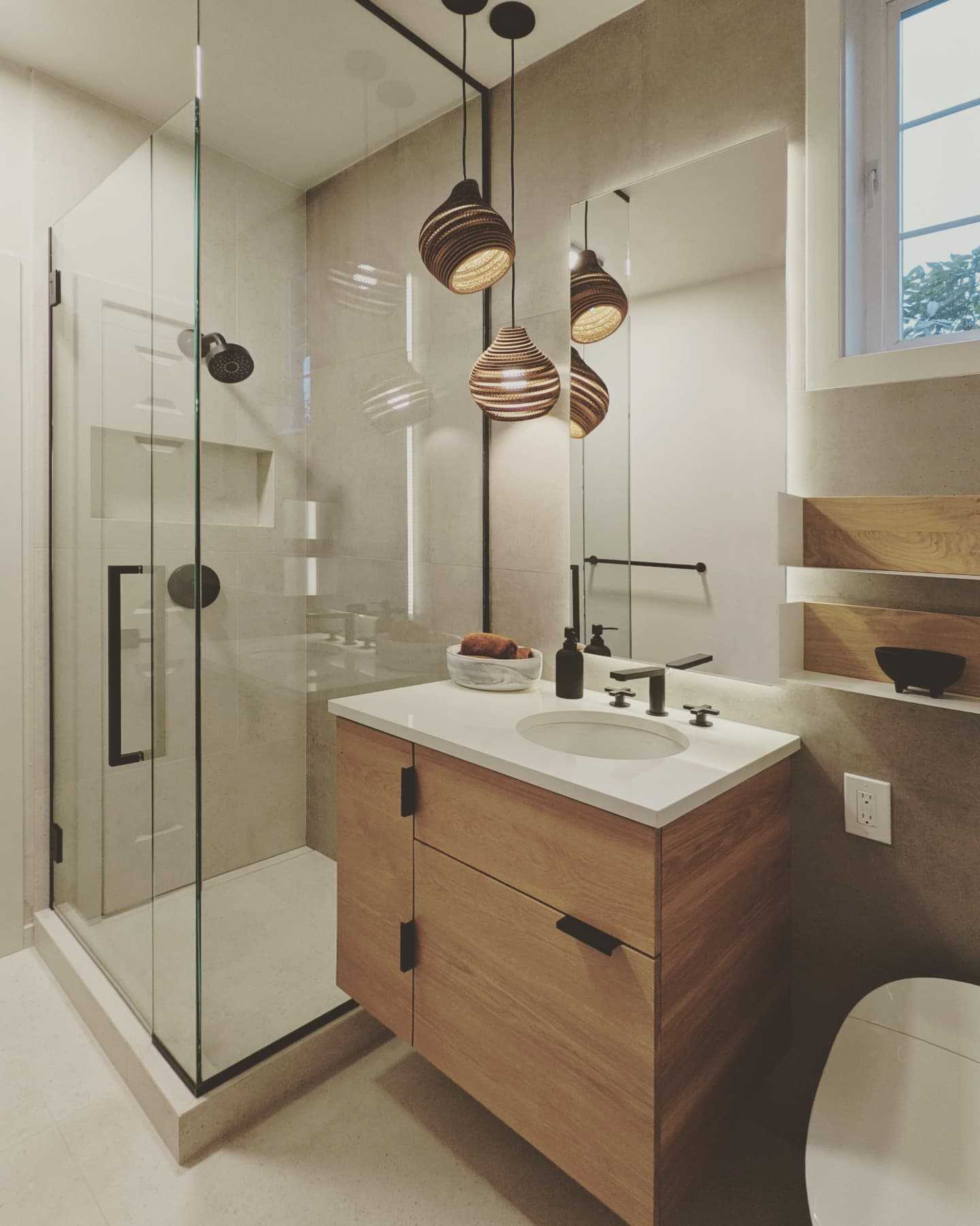 A wall that separated the shower area from the rest of the bathroom was demolished to suddenly bring in an airy and light feeling to the space. All glass seamless shower and soothing big format porcelain tiles that go floor to ceiling further enhance the feeling of spaciousness. A custom floating vanity made from warm oak is topped with a solid surface counter and outfitted with modern faucets and hardware.
The backlit mirror seems to float in space with its soft glowing light that accentuates the beauty of the wall tile.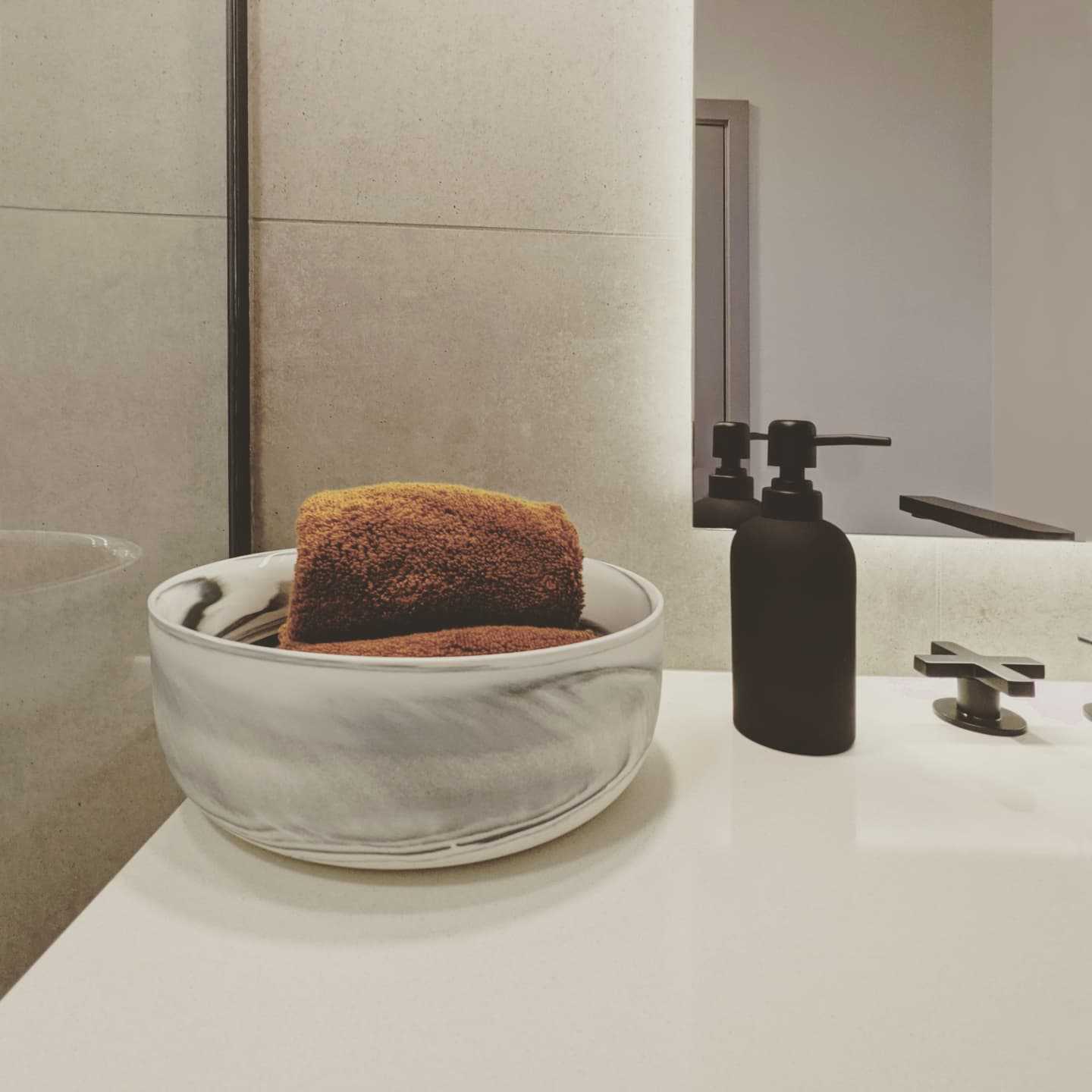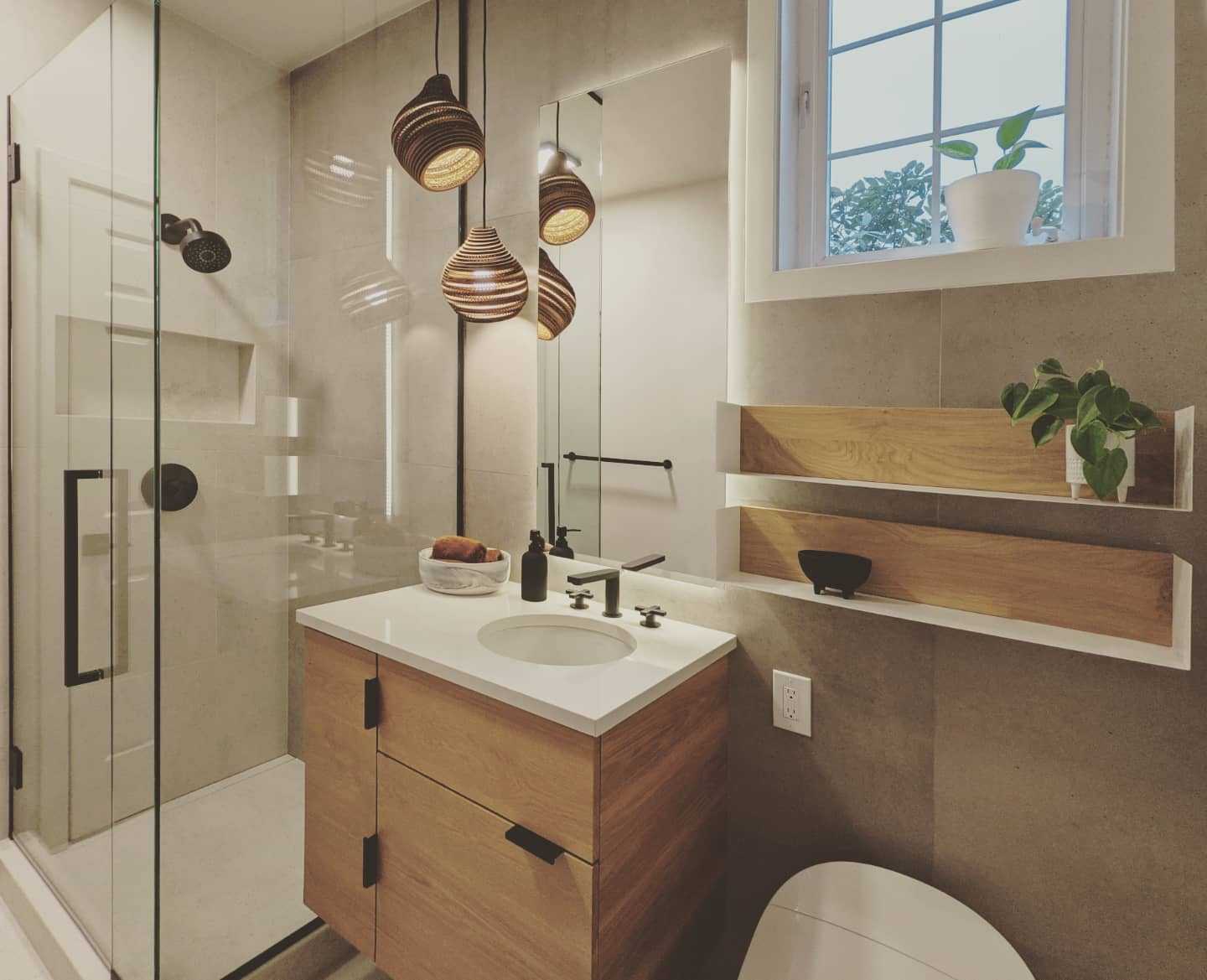 Two hanging pendants made from recycled cardboard and the warm wood of the vanity and shelves work together to add an earthy and organic feel to the space. Matte black accents add a touch of the contemporary.
At my first visit, I realized that this bathroom with its old wallpaper and countertop tile, old fashioned wall to wall mirrors, glaring Hollywood bar lights, and a wall that closed off the shower stall, needed some TLC.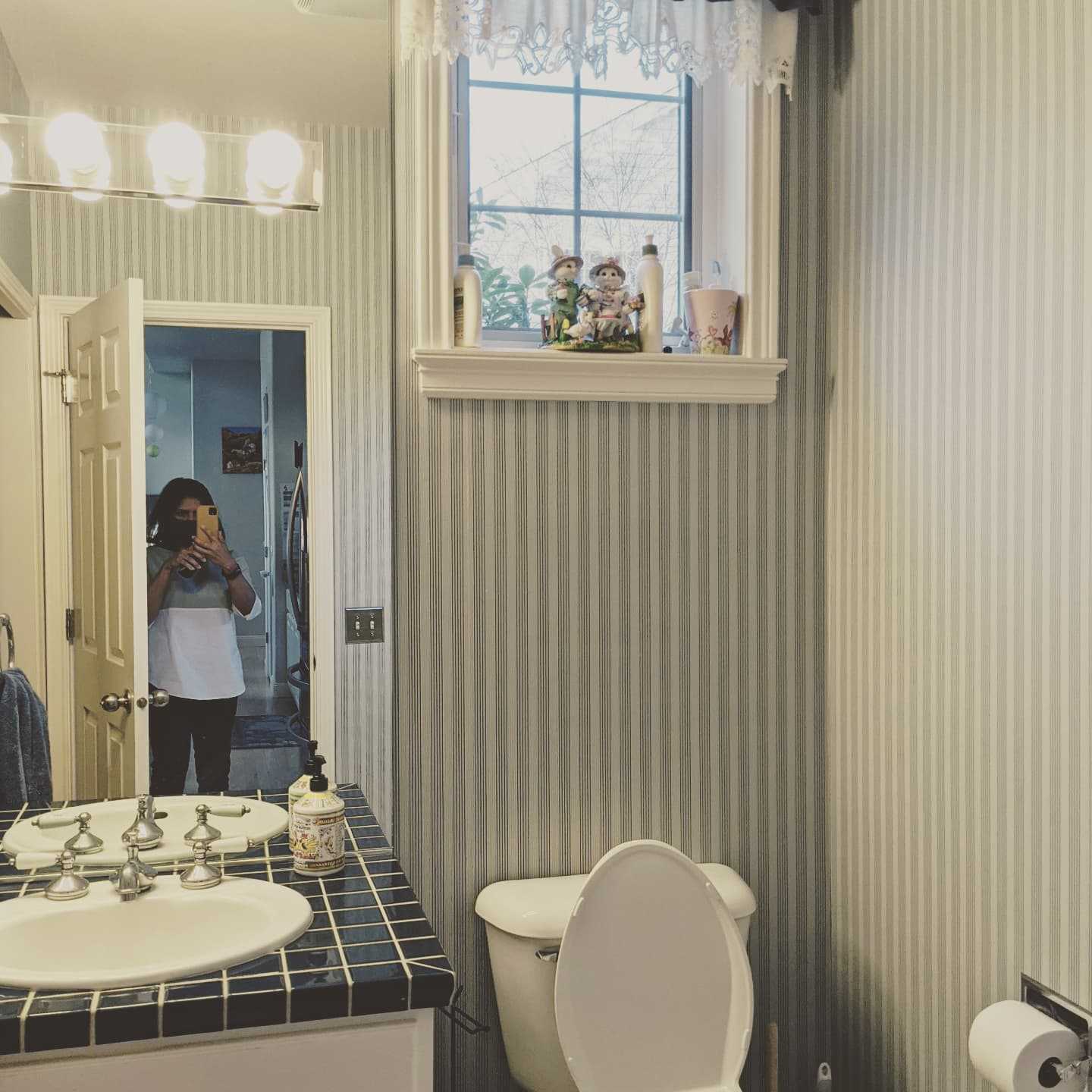 The client is highly appreciative of the dramatic transformation and the attention to detail that was given to every aspect of the project.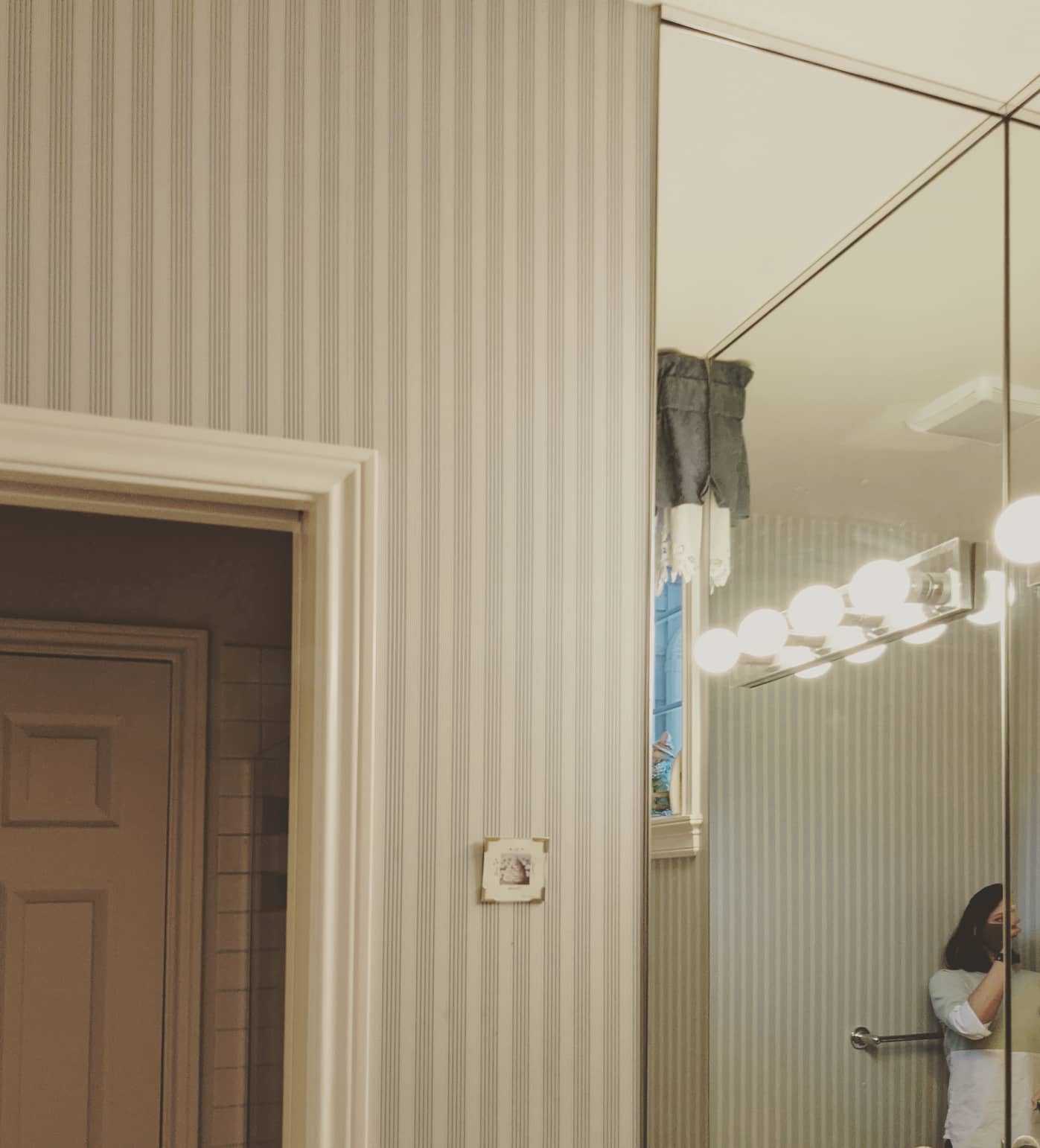 I had the privilege of working closely with the contractor and his skilled workmen to fine tune every detail – from tile joints to a pristine infinity drain that disappears inconspicuously into the tile.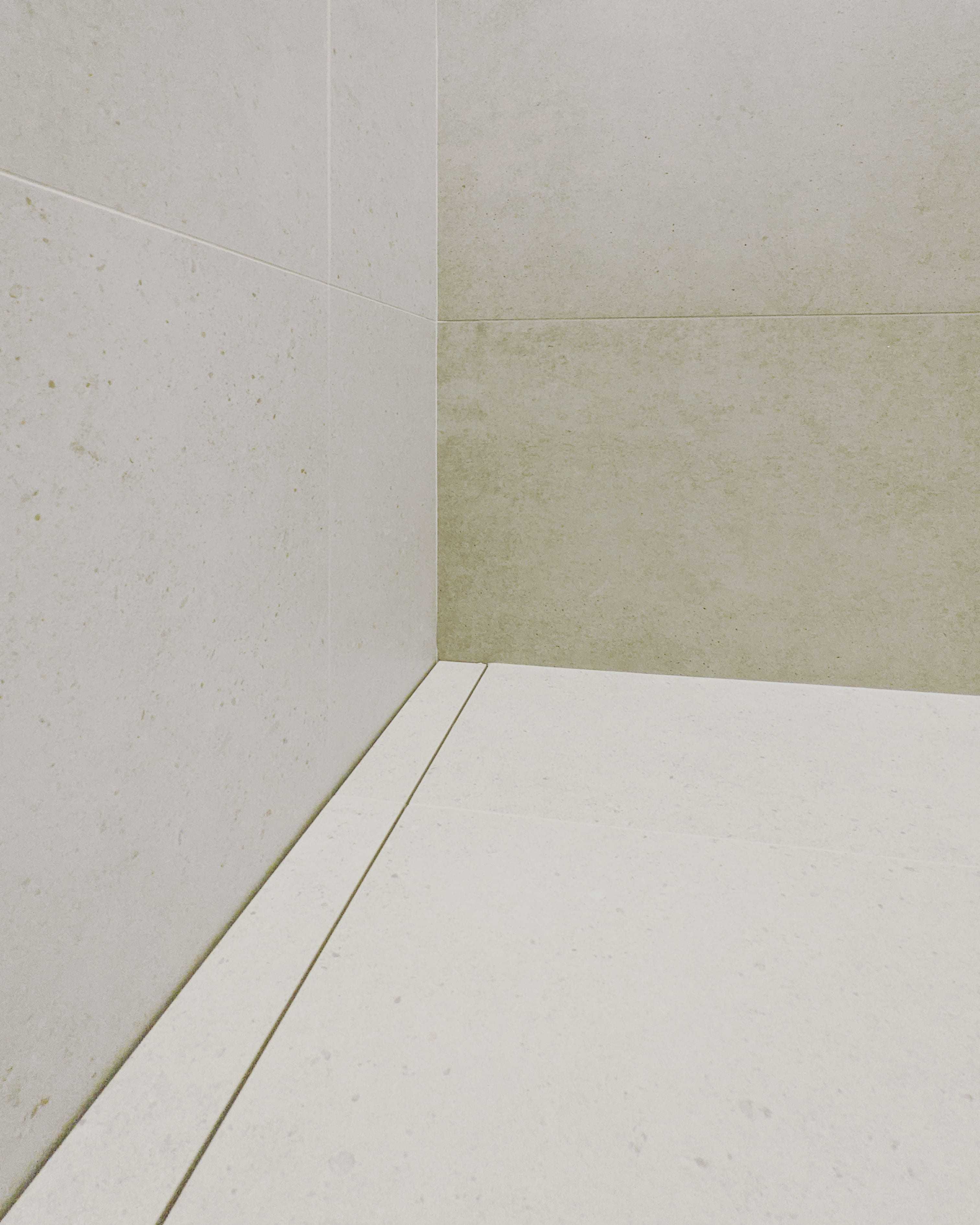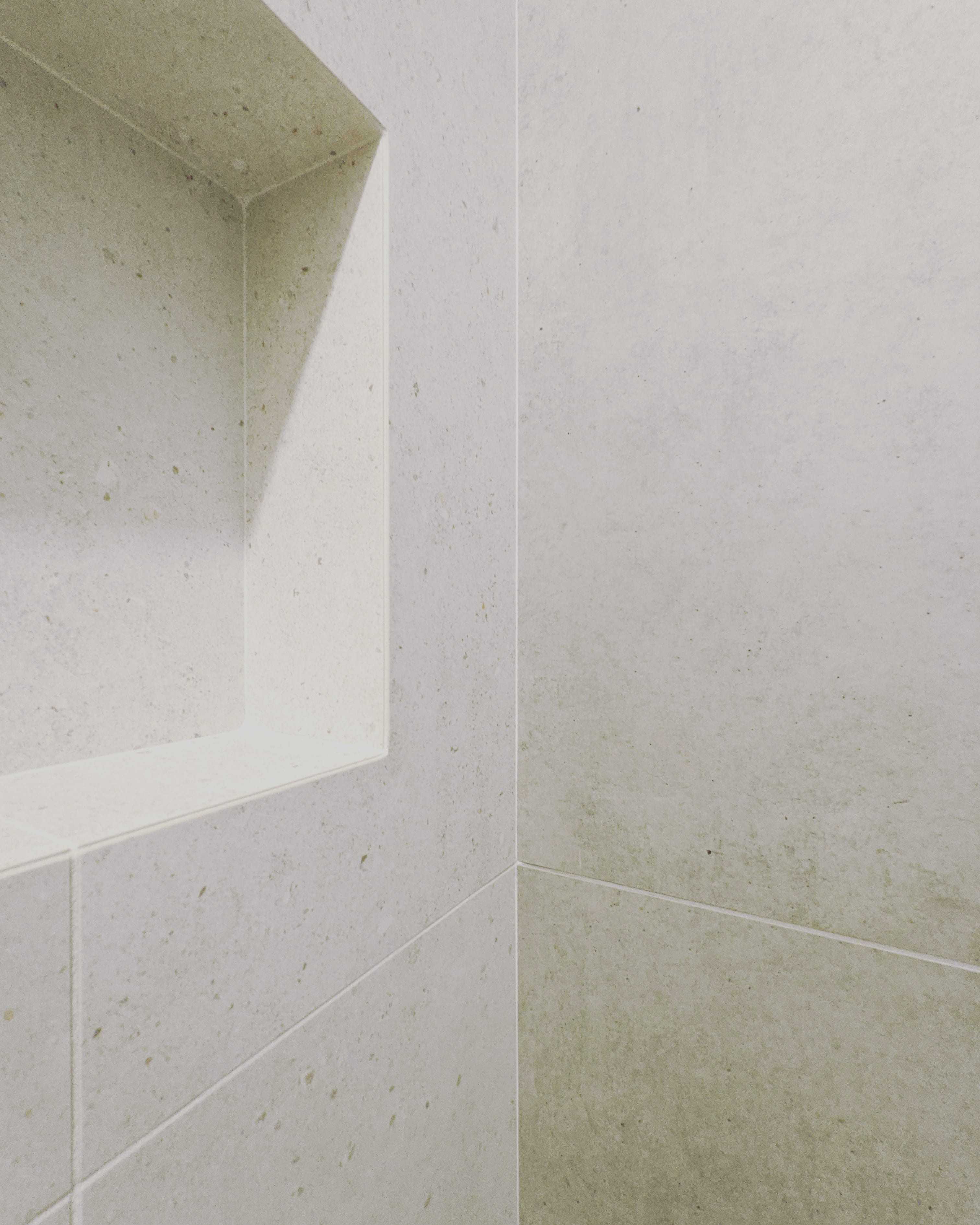 "We wanted to switch our powder room from an old 1995 original home wallpapered look to a clean Japanese style. Anu came up with a sleek functional design within budget. We love our new bathroom, and it was only possible due to Persimmon Design!"